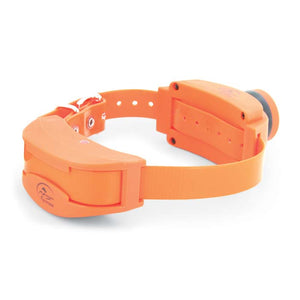 SportDOG SD-1875 Add-A-Dog Receiver-Beeper Orange
729849137332
The original Collar Receiver for the UplandHunter 1875 system. Add another dog to your current SportDOG Brand electronic collar system or replace a Collar Receiver with the SDR-AB Add-A-Dog Receiver. Includes a compact beeper with 9 tones to easily locate your dog. Comes with a convenient docking station that charges the collar and beeper in 2 hours.
Beeper options: High Volume Beep, High Volume Hawk, Double High Beep, Bob White Quail Call, High Falling to Low Beep, Triple Beep, Double High Falling to Low Beep, Low Volume Beep, and Low Volume Hawk.
Contents: Collar Receiver, Remote Beeper, Long Contact Points, Operating Guide, Charging Cradle, Cable Adapter Accessory and Adaptor.
---
We Also Recommend